Description
This is a great for kids.Not just the toys for children, but also perfect for adults, it's suitable for everyone in the family.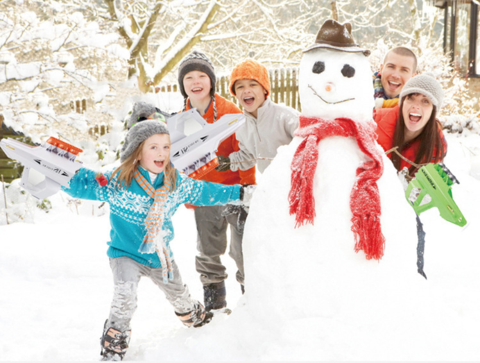 Features:
 Let us use the snowball impact gun to get the upper hand in the happy snowball battle, and continue to launch the snowball.
Comfortable and stabilizing ergonomic wrist support handle.
Help child to develop hand and eye coordination and expand child's wish to explore and learn.
In the cold winter, adults and children play together and accompany the children to grow up together.
Just put the snow into the spherical mold, and load them into the launcher, aim, and pull back the lever to watch them soar.
The snowball shooter gun can shoot snowballs up to 80 feet, making you the deadliest weapon on the hill. No one else stands a chance.
The perfect companion on a snowy day.In the snowy winter, have a fun snowball fight with your children.With the ideal snowball gun, you and your child will be fully equipped to win almost any snowball challenge.Call your friends and play together.
Specifications:

Color: white (glasses not provided)
Material: High Quality Plastic
Age: 8 years and older
Shoot Range: 26.24-39.37 ft
Size: 37*27*1 3cm
How to use:Put the snowball in the snow bomb chamber, pull the rubber band backwards, and use the rebounding force of the rubber ball to push the snowball back.

Package Content:

1 x Snowball Blaster